DESTINATION
Stay near the best things to do in Lima Miraflores
Perfectly located in the dynamic Miraflores neighborhood, Suites Larco 656 offers unmatched access to the best attractions, activities and things to do in Lima, Peru. When you're planning your visit, our friendly front desk staff is happy to recommend what to see and do in one of the most vibrant cities in Peru.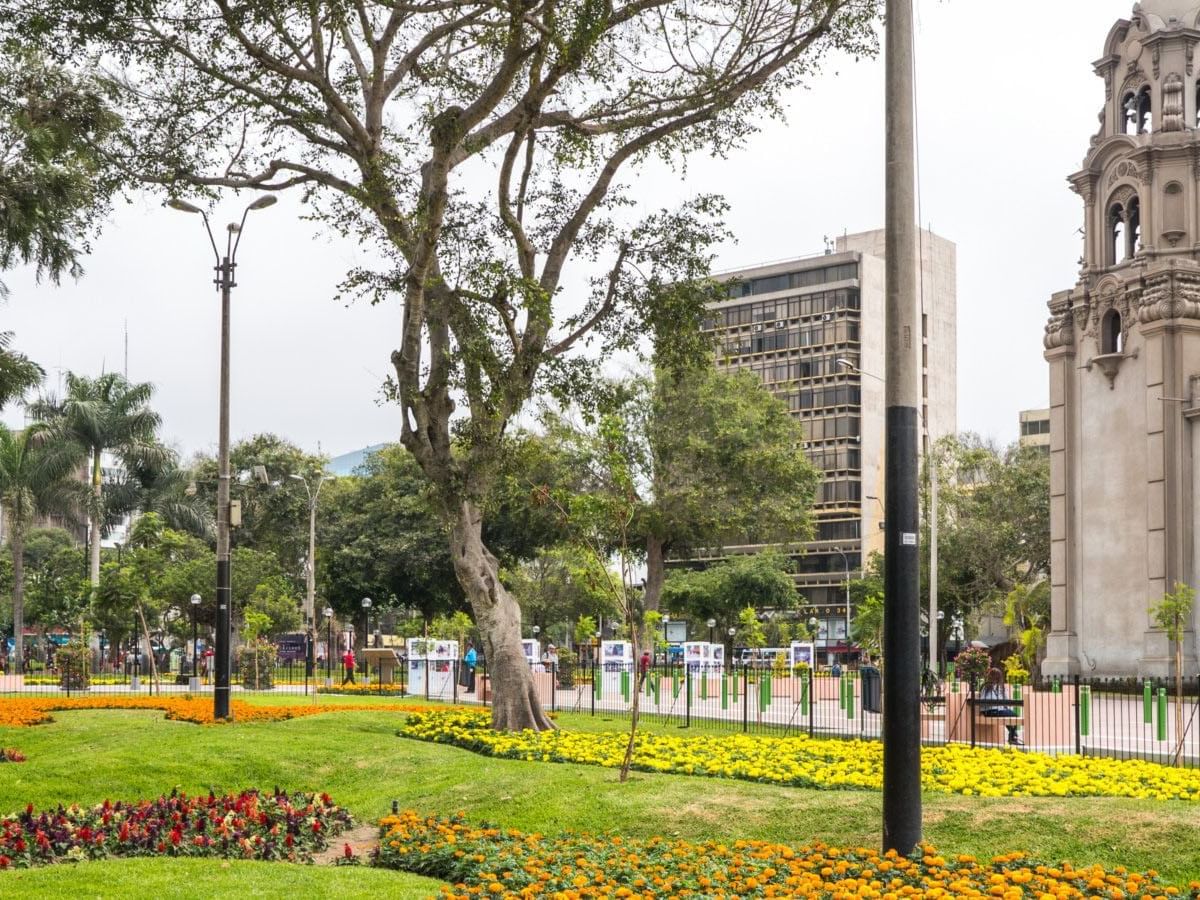 Parque Kennedy
Located a short walk from the hostel in the heart of the Miraflores district, this public park is considered the unofficial main square of Lima and features restaurants, cafés, shops, street vendors, painters and more.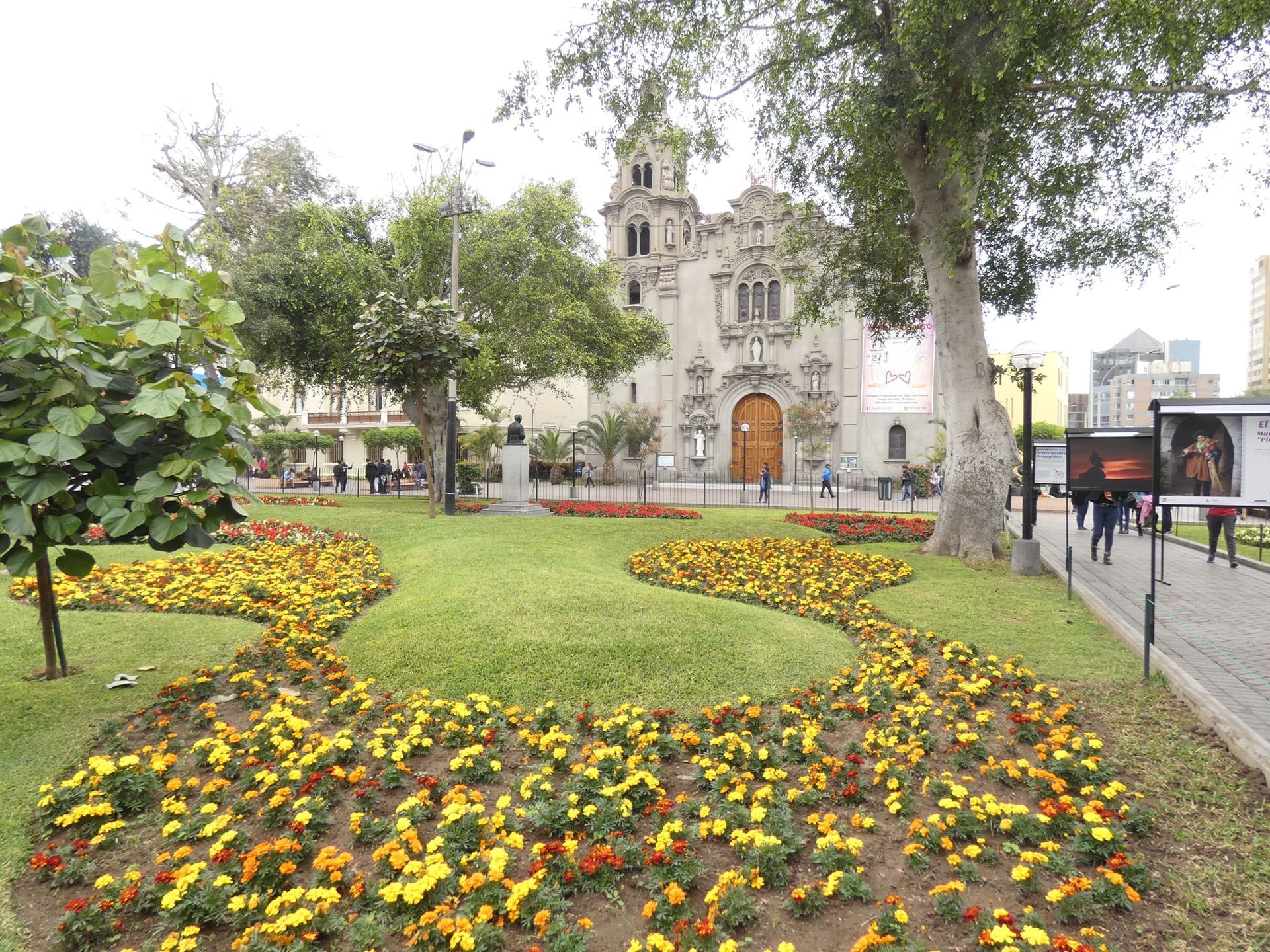 Church Virgen De La Medalla Milagrosa
Designed by the Peruvian architect Ricardo de Jaxa Malachowski, this stunning church was built in 1939 on the Parque Central in Miraflores.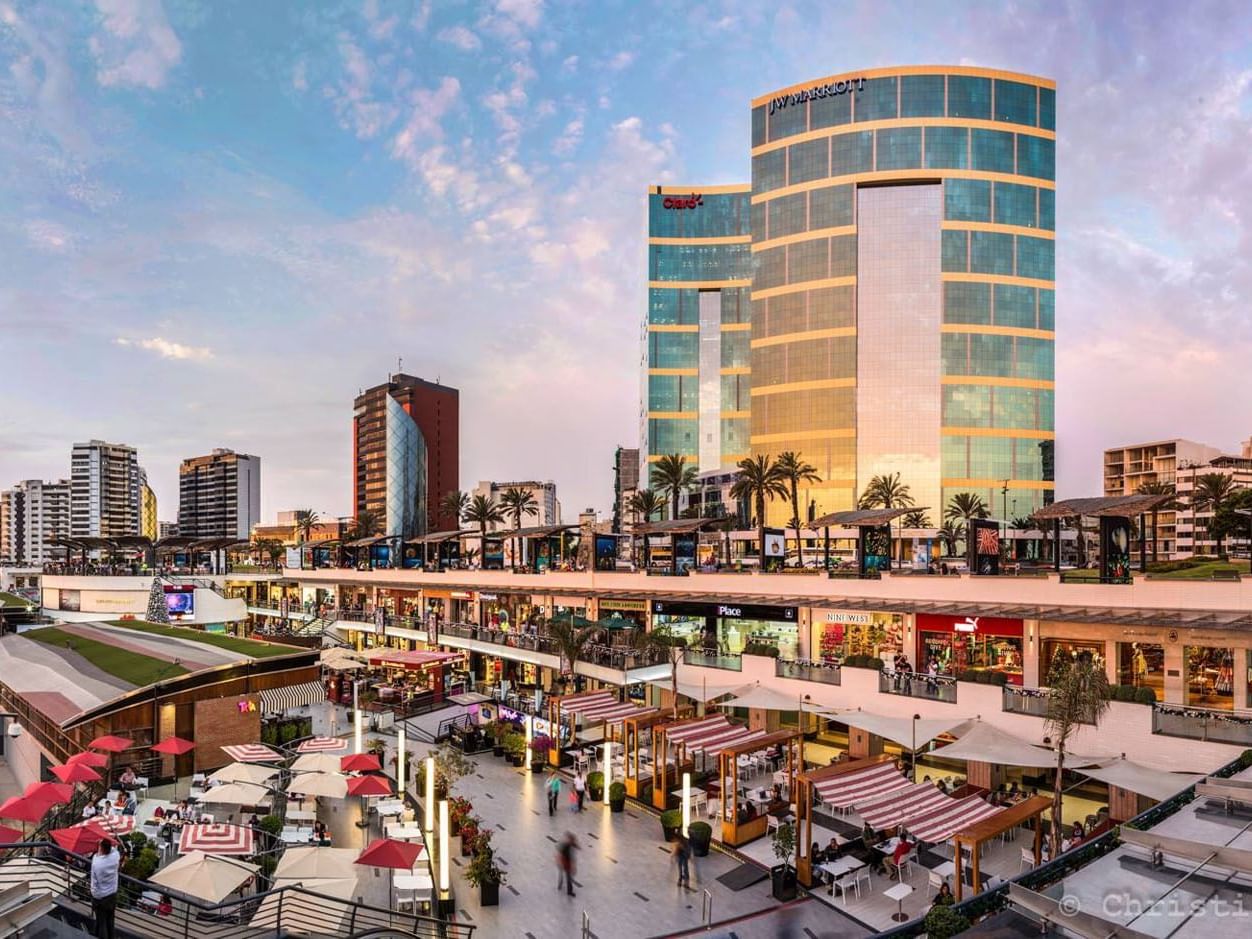 Larcomar
Tucked into the seafront cliffs of Miraflores, this shopping mall features splendid ocean views, high fashion shops, restaurants, an ice cream shop and a theater.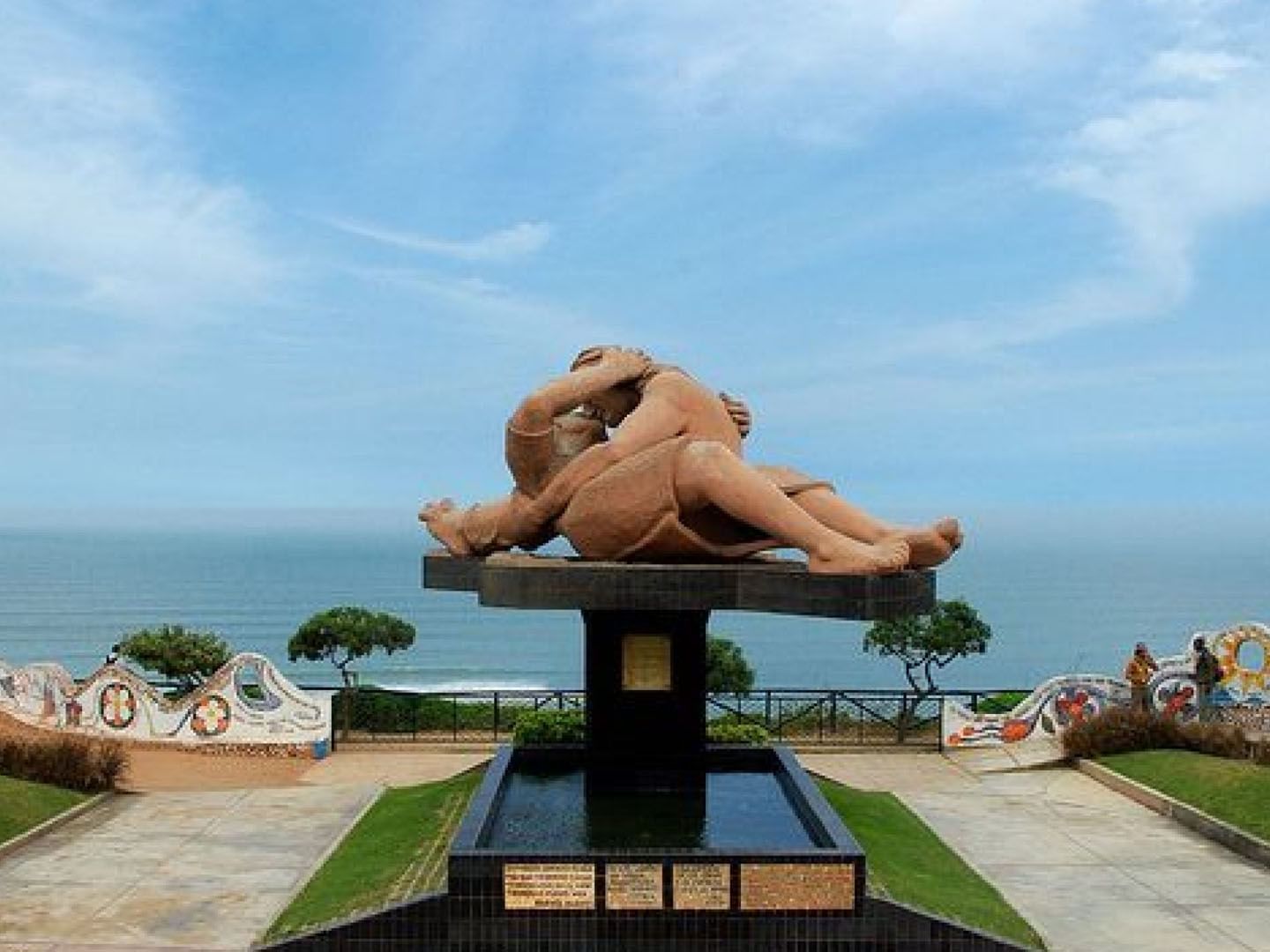 Parque Del Amor
With wonderful bay views, walls artfully decorated with mosaics and a statue "El Beso" (The Kiss) in the heart of the park, this is a romantic place for a sunset stroll.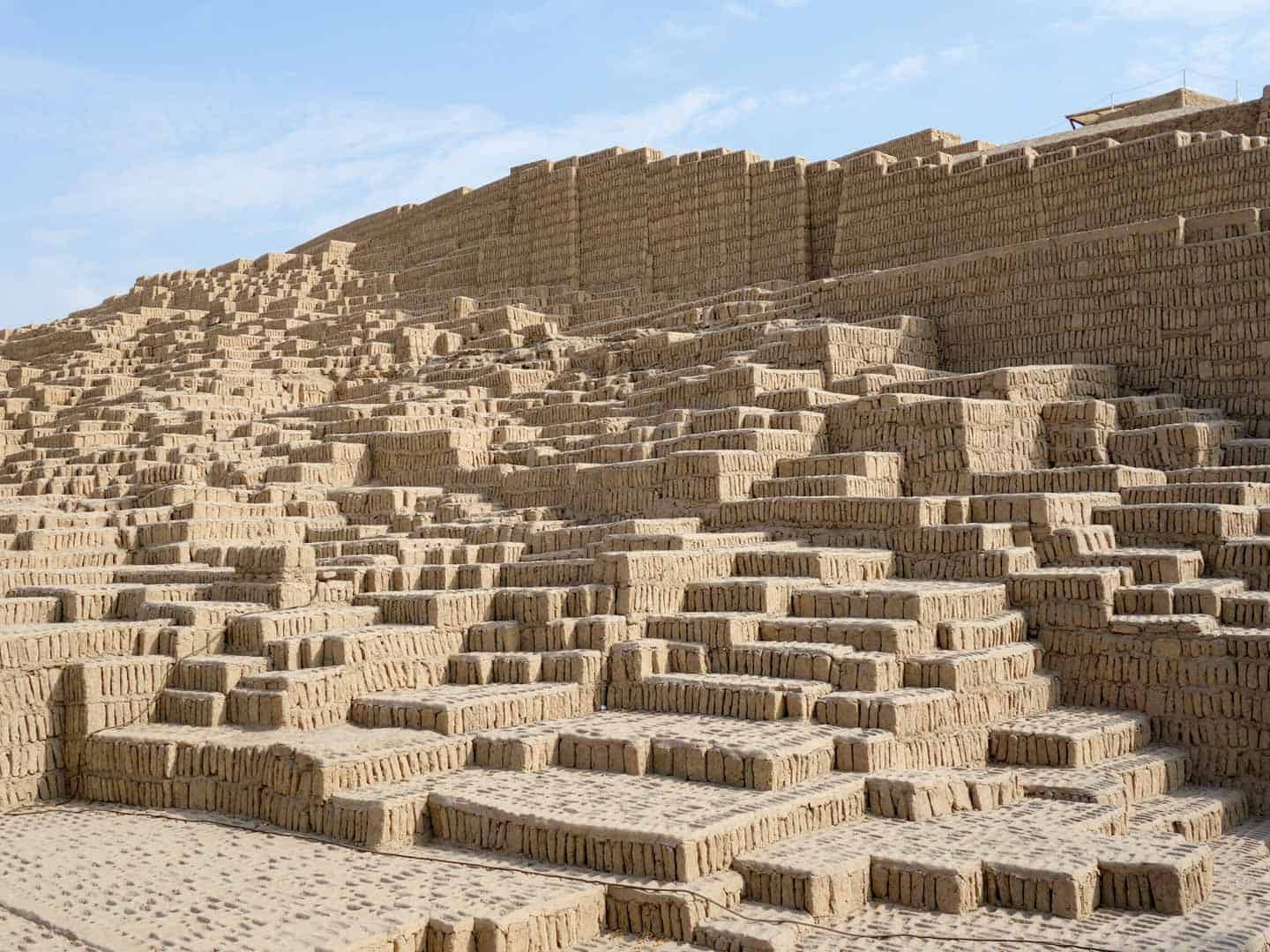 Ruin Huaca Pucllana
Nine centuries older than Machu Picchu, this archeological site features ancient ruins and a museum offering a fascinating look at Peru's history.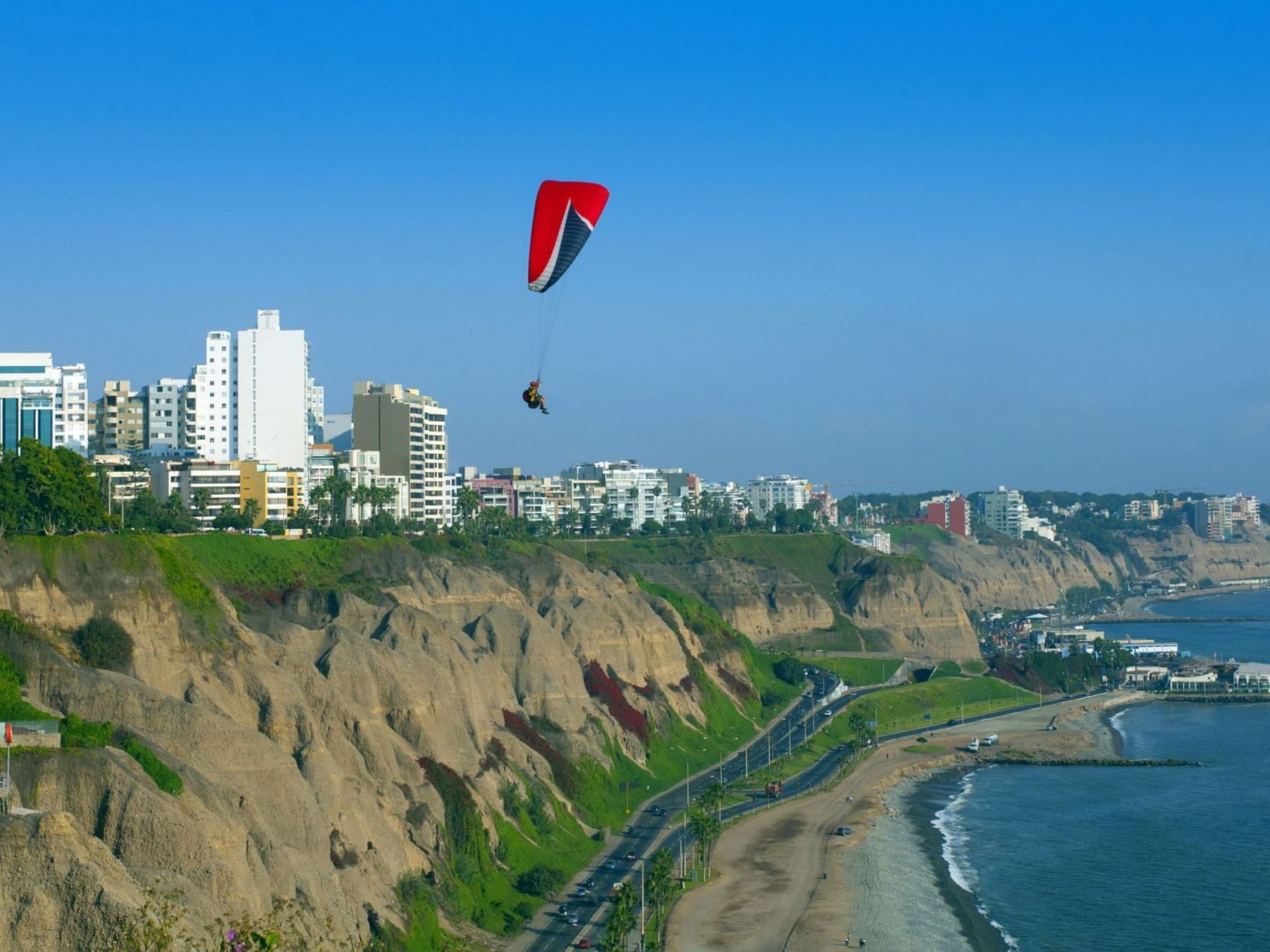 Paragliding Miraflores
See the city from a breathtaking perspective. Experience the thrill of paragliding over the beautiful Costa Verde's cliff in Miraflores.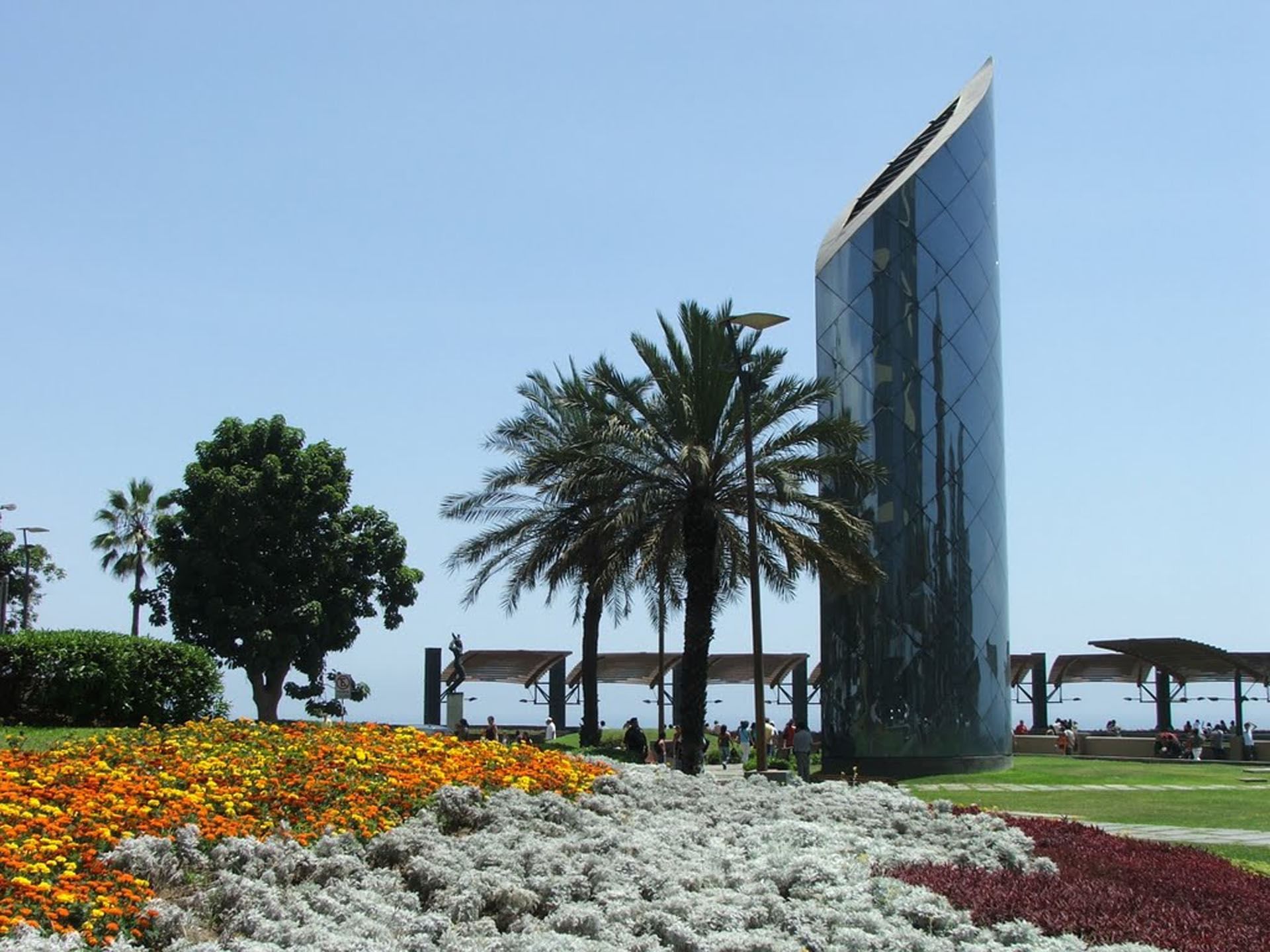 Salazar Park
Named to honor iconic Peruvian aviator Alfredo Salazar, this park offers magnificent views of the Pacific Ocean.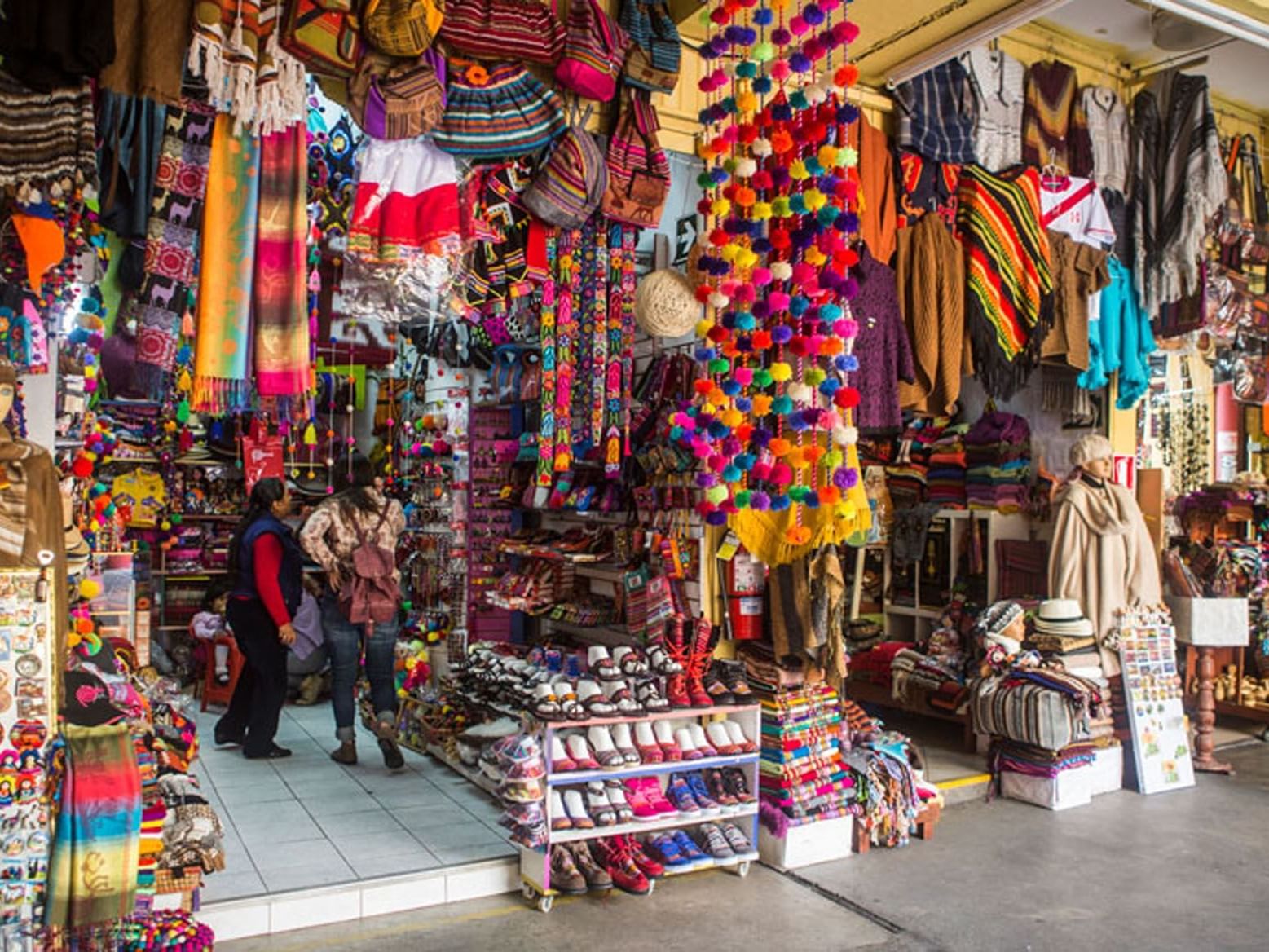 Indian Market
Located in the heart of Miraflores, this traditional market offers a colorful scene for souvenir hunting.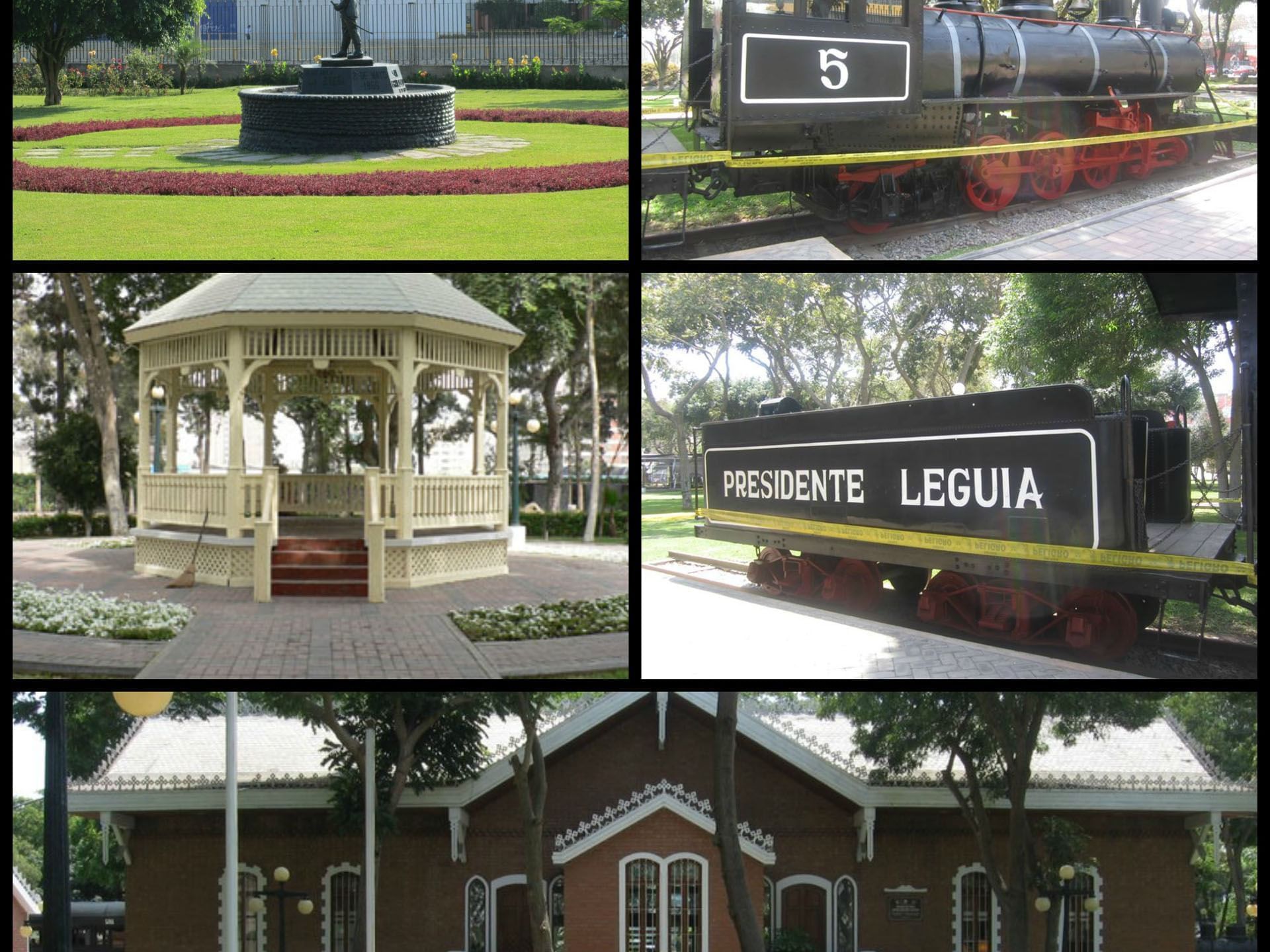 Reducto Park N°2
This beautiful park pays homage to the Peruvian army and poorly armed militias who defended Lima from invading Chilean troops during the War of the Pacific. The monument in the middle of the park depicts scenes of the violent war.